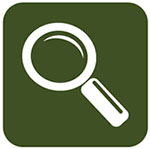 Research in High Density Olive Groves
At Todolivo we have evolved our plantation layout depending on the data we obtained through our field experience and the research work we did at private level and in collaboration with the Universidad de Córdoba, IFAPA and other public and private organisms

With the New Layout Personalised and the Plantations Multi-variety, we seek to achieve the highest profitability in each estate, with the lowest investment and maintenance costs, as well as obtaining unique blends of extra virgin oils. To achieve this, we previously carry out a detailed agronomic study of the fields for ploughing which compose your property in order to help you to choose the marker, orientation and idea variety for each one of these.
INITIAL LAYOUT Used

100% of the oil obtained is Extra Virgin
Very high productions are obtained. With these we have attained numerous production and oil records.
They surpass the traditional and intensive olive groves in production and profitability.
The maintenance costs are lower than those of traditional olive groves.
They make it possible to harvest between 1 and 3 cents /kg of olive without the need to buy machinery.

Request more information

NEW

LAYOUT
Personalised

100% of the oils obtained are Extra Virgin.
They reduce the investment and maintenance costs.
Their productivity is very high.
With them we achieve profitability records due to the fact that there is an excellent relation between the investment made and the production generated.
They make it possible to obtain 1kg of Extra Virgin oil at a lower cost.
Easy to manage from an agricultural point of view.
More extensive, they lead to greater amount of sunshine in the line.
They make it possible to harvest up to 25 hectares/day with a single machine.